If your printer doesn't turn on, or it keeps turning off during preheating, the most common causes are either a wrong voltage on the PSU or a blown fuse.
The printer does not turn on
If your printer does not turn on at all, then there might be a more serious problem present. Try the following steps: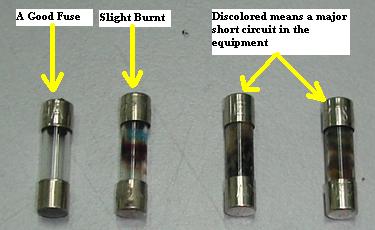 Make sure the fuse looks like the first fuse.
2. Check SMPS input:

If your fuse is fine check for input of SMPS.
1.Take a multimeter and keep it in voltage mode. Keep the probe on the SMPS input and check the voltage. The input voltage should be 220V.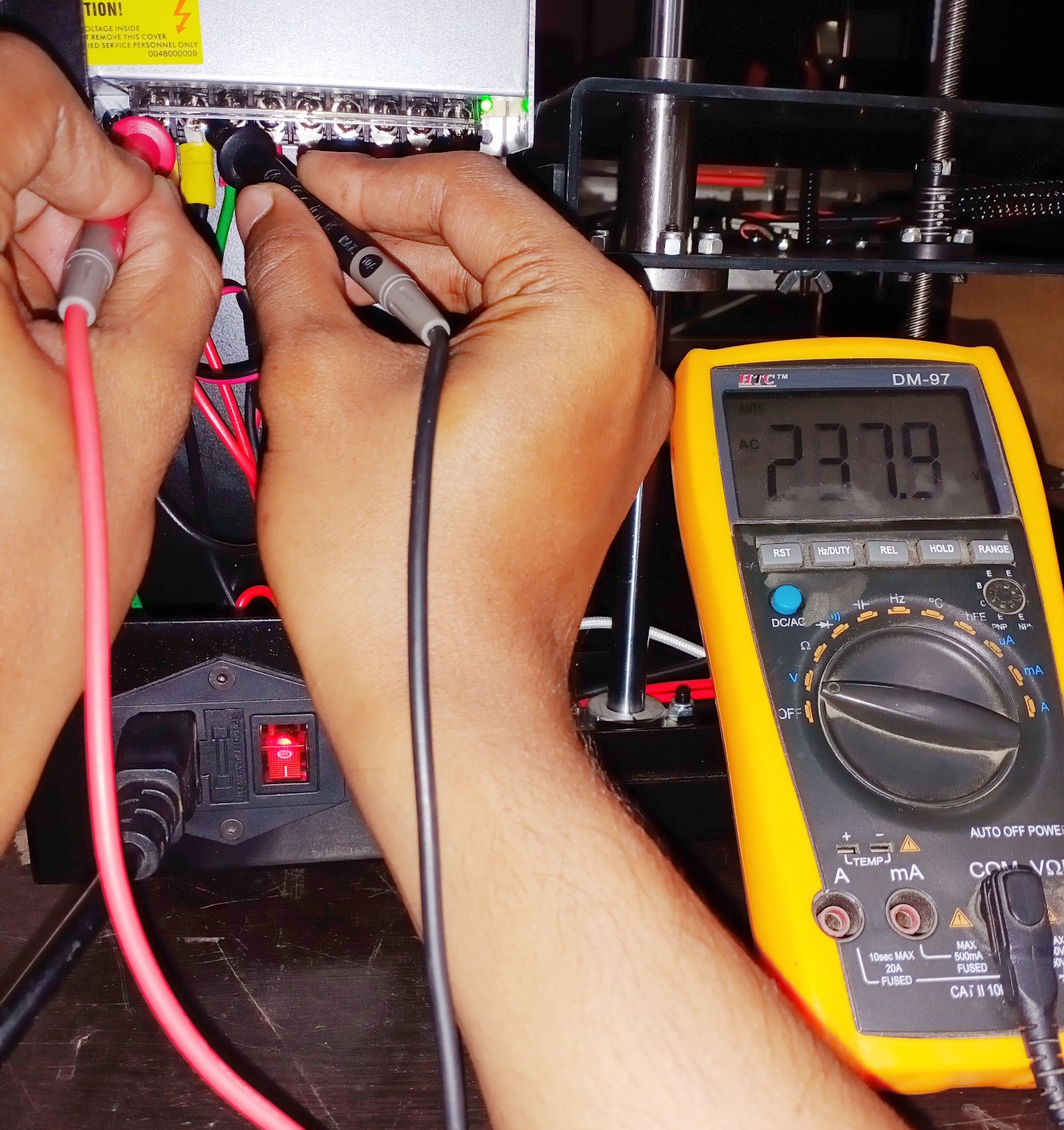 Correct input voltage around 240 Volts.
a) If the power supply to SMPS is not correct ( not around 240V)

1.Check the power switch wiring for loose contacts.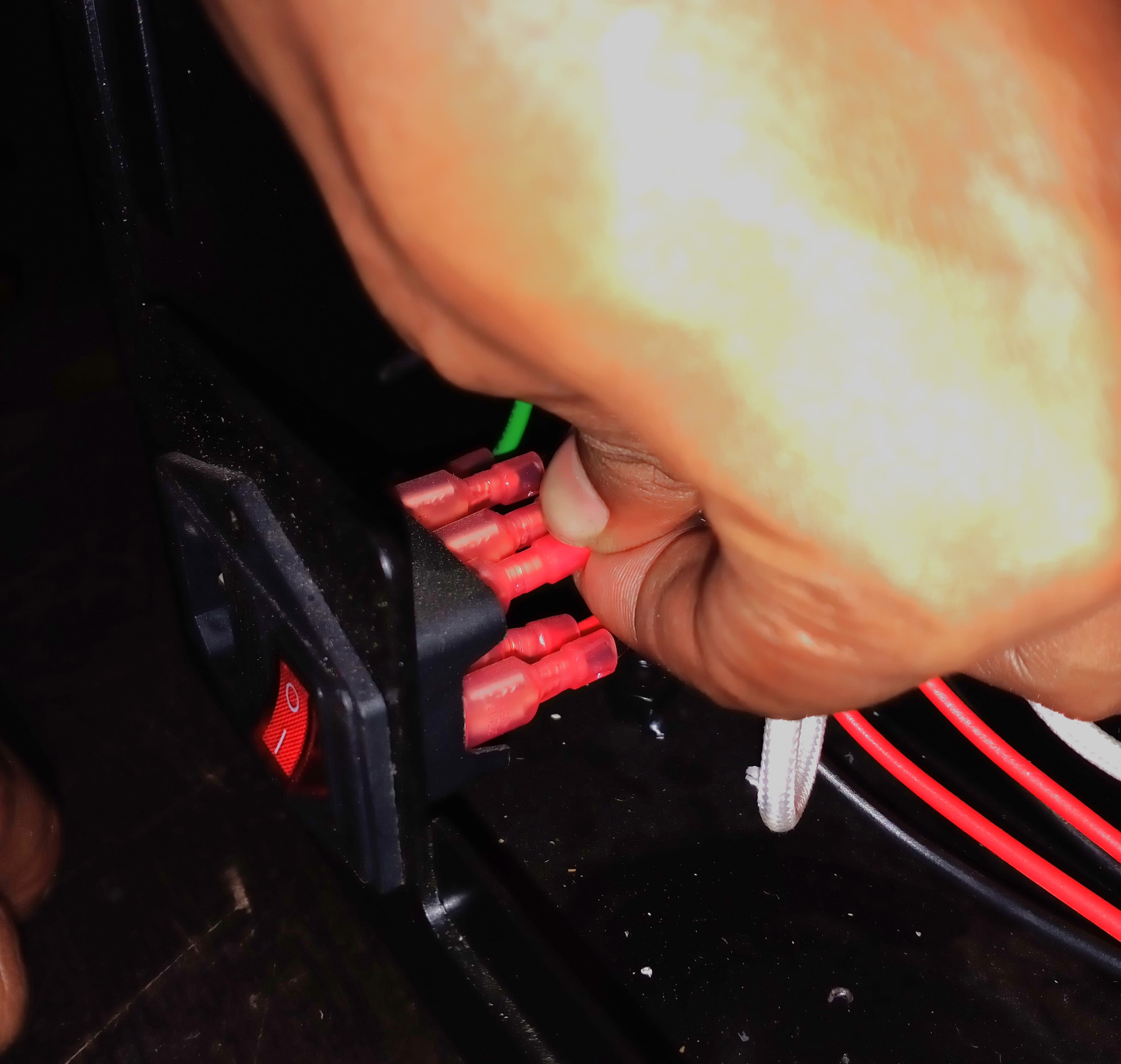 Check all wires are connected firmly
2.If the wires are firm and still the SMPS input is not getting the power check the power cable.

3. If power cable is also fine, then power switch needs to be replace.

4. In very rare case the wires may get burnt or damage, but most of the times its power switch which is damaged.

b) If the power supply to SMPS is correct (220V)
1. Check the output voltage.
2. If the voltage is Not around 24V, remove the wires from output terminals of the SMPS and check the output voltage again.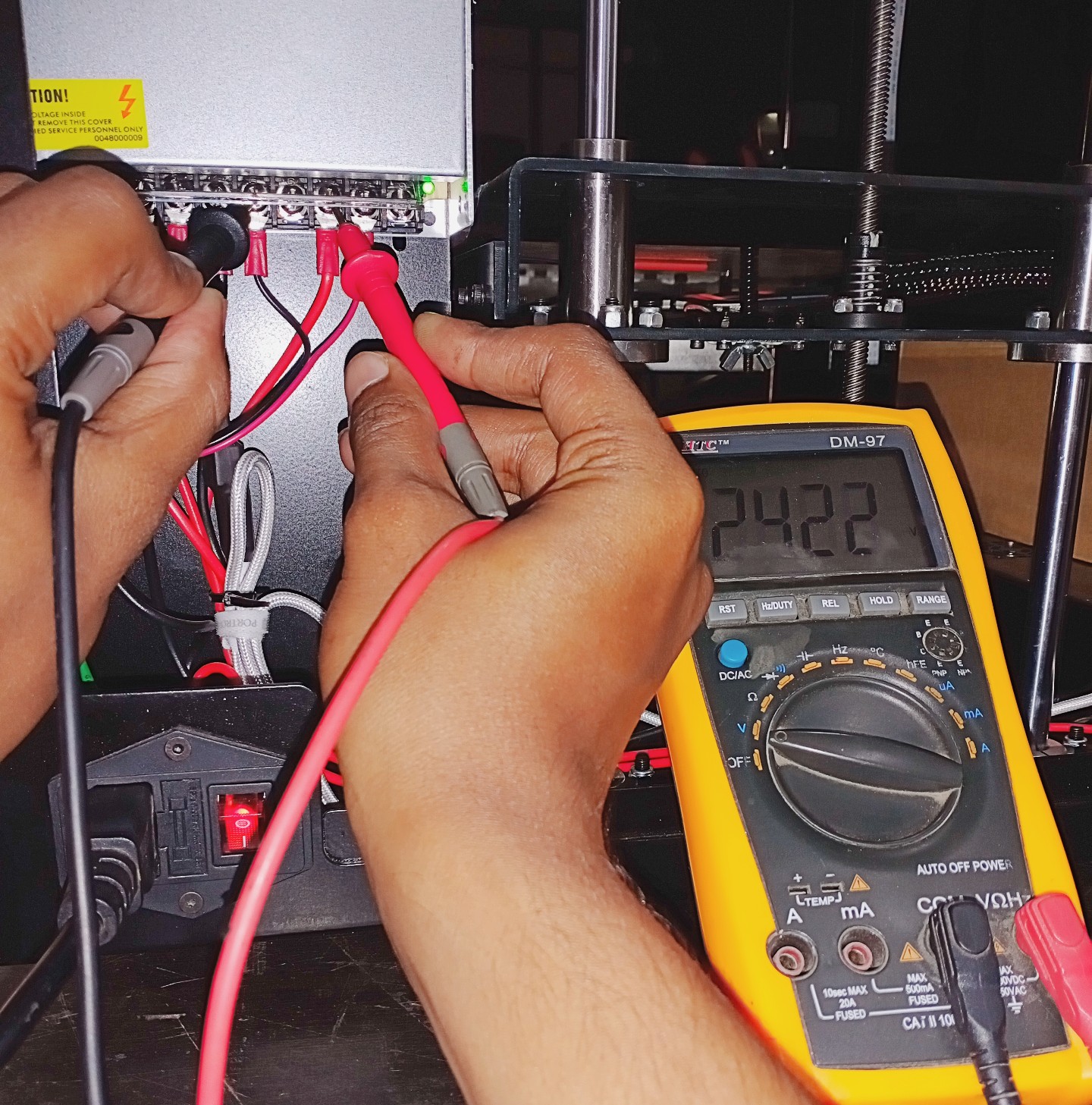 Correct Multimeter reading.
a. If the output voltage is still not around 24 then SMPS is damaged.

b. If the output voltage is around 24 after removing wires then there is some short circuit in that machine which needs to be fixed.