About: ABS, A brief introduction.
ABS plastic is a common material used in

3D printers

,

as it is cheap, strong, has high stability and can be post-processed in various ways (sanding, painting, gluing, filling and chemical smoothing). When being used in a 3D printer, ABS is known to warp due to shrinkage that occurs while cooling during the printing process. The shrinking can be reduced by printing inside an enclosure on a heated print surface, using an adhesive such as a glue stick or hairspray to ensure the first layer of the print is well stuck to the print surface, or printing with a brim/raft at the base of the print to help increase adhesion to the print surface. ABS is only used in FFF/FDM 3D printers, as resin 3D printers can not melt plastic.






Filament Properties Table
3D PRINTING FILAMENT
ABS
Density(g/cm3)
1.04
Heat Distortion Temp(℃,0.45MPa)
78
Melt Flow Index(g/10min)
12(220℃/10kg)
Tensile Strength(MPa)
43
Elongation at Break(%)
22
Flexural Strength(MPa)
66
Flexural Modulus(MPa)
1177
IZOD Impact Strength(kJ/㎡)
29
Durability
8/10
Printability
8/10
Recommended printing parameters
Extruder Temperature(℃)
230 – 270℃
Recommended temperature:240℃
Bed temperature(℃)
95 – 110°C
Fan Speed
0%
Printing Speed
40 – 100mm/s
Heated Bed
Required
Recommended Build Surfaces
High temperature tape, PVP solid glue

Feature

Flexible
——
Elastic
——
Impact Resistant
√
Soft
——
Composite
——
UV Resistant
——
Water Resistant
——
Dissolvable
——
Heat Resistant
√
Chemically Resistant
——
Fatigue Resistant
——
Need drying
——
Heated Bed Required
√
Print recommend
Print in an enclosed space, minimize the overhang angle structure in the model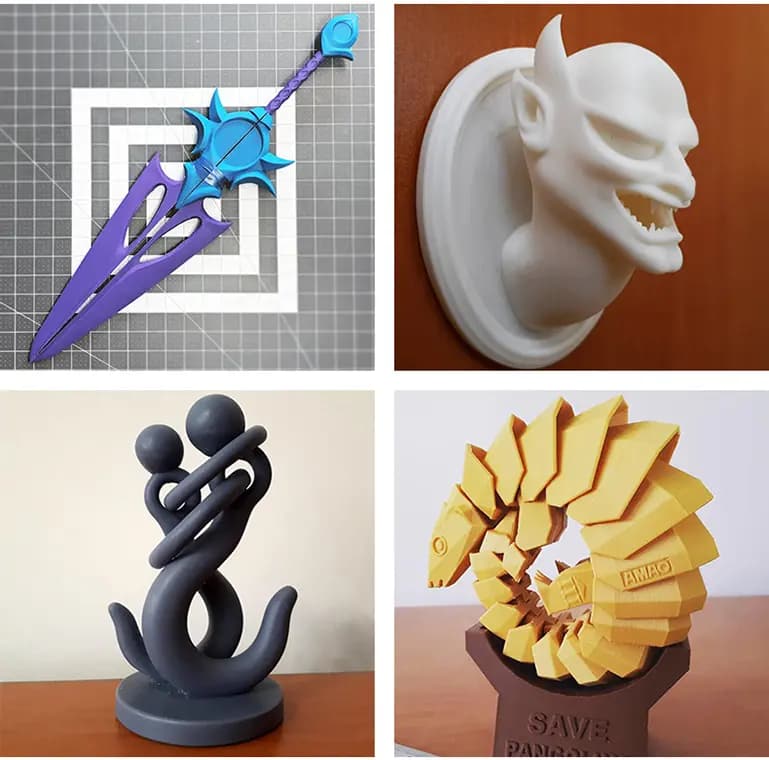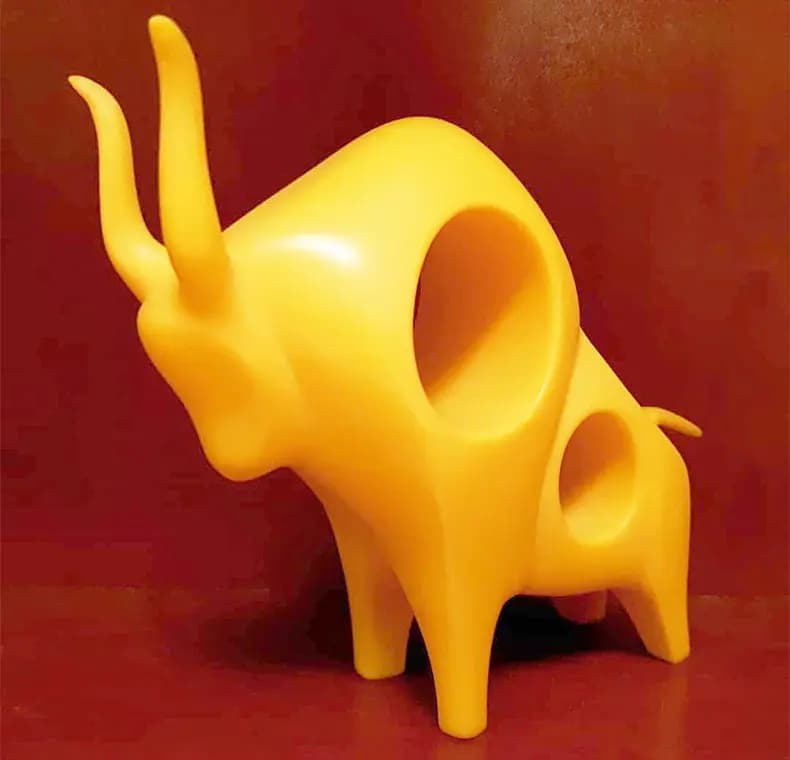 Related Articles

About: PET-G, A brief introduction.

PETG is a high cost performance material with water resistance, chemical resistance and high toughness. It's tougher than ABS; The printed product has translucent and smooth surface. It's easy to print as PLA without temperature chamber. ...

About: TPU, A brief introduction.

eTPU-95A has good flexibility with a hardness of 95A, easy to print, and can quickly print large, complex and accurate prototypes of elastomer parts; excellent elasticity, printed products are not easy to deform; good flexibility, high tear ...

About: TPU, A brief introduction.

PVA is a water-soluble material that is often used as a support material with no need of adding any chemical and speicial treating. Leave the part in a warm water bath dissolve faster. After dissolution, there is no residue on the model surface ...

About: Nylon, A brief introduction.

ePA is developed based on nylon 6/66 copolymer; Self-lubricating wear resistance makes it suitable for printing gears; High toughness and impact resistance, with an elongation at break of up to 175%, which can print strong and durable parts with high ...

About: Carbon Fiber Nylon/CF-PA, A brief introduction.

CF-PA is based on nylon 6/66 copolymer, adding 20% carbon fiber greatly enhances the strength, rigidity and toughness of nylon, and can replace metal materials in many occasions; Self-lubricating wear resistance makes it suitable for printing gears; ...
Popular Articles

Buying a 3D printer.

3D printing technology is broadly classified into FDM, SLA and SLS printing. We at Fracktal works Manufacture and sell machines related to FDM and SLA. If you need parts printed using SLS you can use our Fractory service. We have mentioned few of the ...

Fracktory software, User manual and Quick start Video

Here is the download link for the latest Fracktory: http://printers.fracktory.in/download Kindly register with us via the software to avail special offers and updates from Fracktal. The user manual also describes the best practices to use the ...

Hotend Assembly

The hotend assembly * Nozzle (0.4mm) * Heater block (Steel block) * Heating cartridge * Thermistor Nozzle swap procedure: * To replace the nozzle, first wait for the nozzle to cool down. Then gently pull down the (green) connector. * Use an M3 allen ...

Build plate related issues

The aluminum build plate and PET sheets are consumables and not covered under warranty. Over time, the build plate will might wear out and and lead to print inconsistencies due to irregular surface. The cost of replacing the build plate is INR ...

Taxation in the 3D Printing Industry (FDM only :)

This is for the "3D Printer" Printing machinery used for printing by means of plates, cylinders and other printing components of heading 84.42; Printers [other than machines which perform two or more of the functions of printing, copying or facsimile ...
Recent Articles

Removing carriage board - Julia Extended.

Carriage board is a small board mounted on the carriage. To remove the carriage board follow the steps below. Note: Remove filament before removing carriage cover. 1. Remove carriage cover. The carriage cover is fastened by 2 screws. Please be ...

Sending Gcode to Fracktal care for troubleshooting.

Analysing the Gcode is one among the primary steps done while troubleshooting issues. The gcode which may be fine in your system may get corrupted while uploading to your printer. To make sure this corruption has not happened we recommend analysing ...

Material (filament) storage SOP

3D printing filaments are hygroscopic in nature. PLA Nylon and PVA are extremly hygroscopic and storing them in air tight containers with dessicants is a must. Other filaments also need to be stored in air tight container but can be exposed to ...

SMPS not turning ON

SMPS may not turn because of these reasons. 1. SMPS is not getting power supply. 2. SMPS is spoilt 3. SMPS is detecting a short in machine circuit and is auto Shutting. Troubleshooting: Note: Checking SMPS input when machine is on is risky task. You ...

Changing SMPS- Extended.

Fractal Printers are designed with serviceability in mind. Changing SMPS in Julia Extended can be done with the help of a + Screw driver and 2.5mm Allen key (Allen Key is provided with the Accessory box). Steps to replace SMPS: 1. Switch off the ...